CANCELLED +++ DYNAMO — The dance platform for young people NRW
Open Call for workshops, presentations, dance laboratory
Tue 08.12.20 – Fri 11.12.20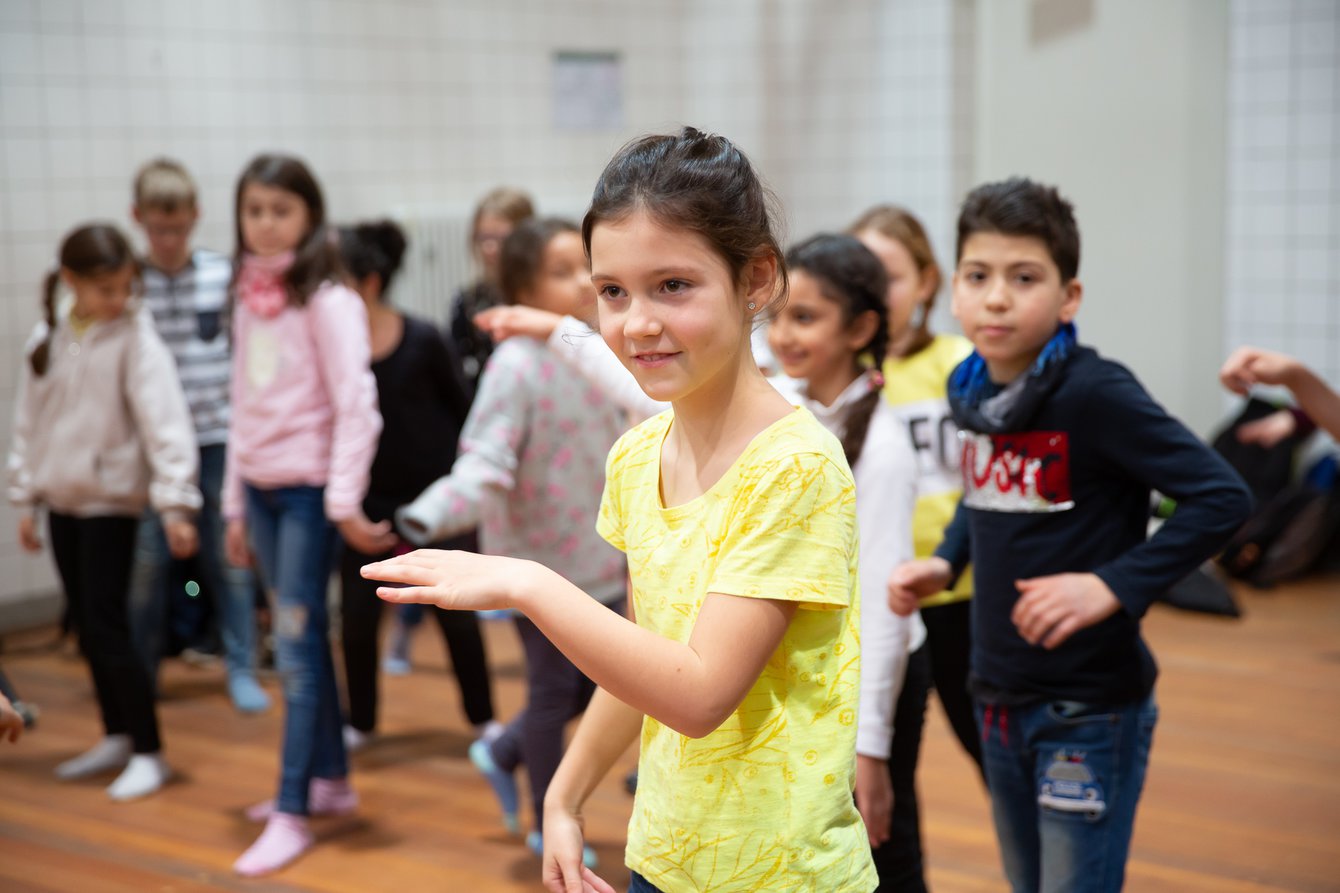 Every year in December, ›DYNAMO – the dance platform for young people NRW‹ brings together young dancers from all over NRW with dance professionals and disseminators for a vibrant multiday event that's all about dance. Organised by nrw landesbuero tanz and hosted by PACT, the platform invites people between the ages of 6 and 26 to present their own dance works live on stage in a professional context. The programme also incorporates a diverse spectrum of dance films, digital, hybrid and interactive formats as well as workshops facilitated by experienced and internationally renowned dancers and dance mediators who this year include Rafaële Giovanola, Daniel Ernesto Müller, Julia Riera and Alfredo Zinola. In addition to the workshop programme for up-and-coming young talents, this edition will include the launch of a four-day dance laboratory for young adults aged 18 to 26.
Who can take part?
DYNAMO is open to everyone who likes to dance!
Children and teenagers, from beginners to the more experienced, recreational dance groups, school groups or youth ensembles can all apply to participate.  The focus of DYNAMO is on dancing and getting to know each other. Diversity is welcomed!
Application deadline: 30. September 2020
 
Organizer: nrw landesbuero tanz e. V. Sponsored by: Ministry for Culture and Science, Ministry for Children, Family, Refugees and Integration of the state of North Rhine-Westphalia, City of Cologne In cooperation with PACT Zollverein (Essen)

Supported by the Federal Government Commissioner for Culture and the Media within the framework of the Alliance of International Production Houses