German premiere
Performance

Site-specific choreographic performance duration 30 minutes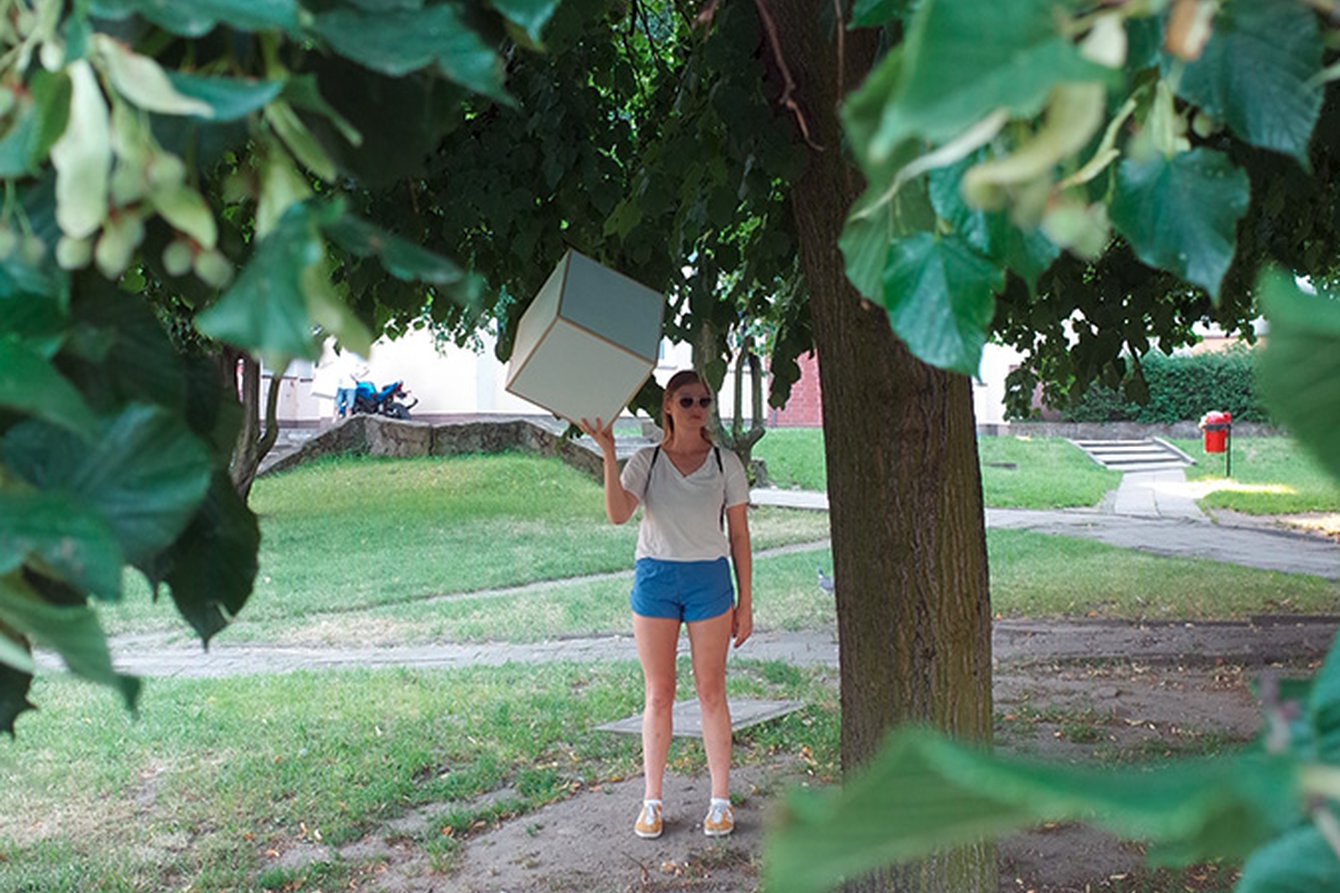 »In their very intimate and playful performances the Japanese artist Yukiko Shinozaki and Norwegian artist Heine Avdal create dream-like, absurd in-between worlds by means of subtle shifts in reality.« ibseninternational.com

Heine Avdal and Yukiko Shinozaki, alias fieldworks, make enchanting, multimedia performances and interactive interventions that allow the audience to immerse themselves momentarily in poetic in-between worlds.

Their latest work takes small groups of visitors on a tour through undiscovered spaces in the building where they find remainders of former actions while leaving traces of their own. Between temporary live interventions, cubic objects and three dimensional letters wryly echoing the aesthetics of minimal art, everyone is free to discover a multiplicity of audio and visual elements which suggest different relations between them, the performers and their surroundings in what is essentially an installative process carrying on within itself.
Concept, direction: Heine Avdal, Yukiko Shinozaki
Creation, performance: Andrey Andrianov, Heine Avdal, Ingrid Haakstad, Yuika Hashimoto, Fang Yun Lo, Kayoko Minami, Yumi Osanai, Eivind Seljeseth, Yukiko Shinozaki, Håkon Vadstein
Sound design: Roeland Luyten, Johann Loiseau
Dramaturgy: André Eiermann
Production: fieldworks, Heine Avdal
Co-production: STUK (Leuven), PACT Zollverein (Essen), NPO Offside (Tokyo), BIT Teatergarasjens (Bergen)
Support: Norsk Kulturråd, Flemish Authorities, Flemish Community Commission
www.field-works.be
Touring
10. + 11.10.2020, Hong Kong Arts Festival, Hong Kong (HK) (cancelled)
22. - 26.09.2020, Jyväskylä Art Museum, Jyväskylä (FI) (cancelled)
22.02. - 01.03.2020, Hong Kong Arts Festival, Hong Kong (HK) (cancelled)
07. - 10.03.2019, Oslo International Theatre Festival, Oslo (NO)
28. - 30.09.2018, Teateret, Kristiansand (NO)
02. - 04.02.2018, Tou Scene, Stavanger (NO)
20. - 24.10.2016, BIT Teatergarasjen, Bergen (NO)
18. - 20.03.2016, PACT Zollverein, Essen (DE)
27.02.2016, Rucka artist residency house,  New theatre Institute of Latvia, Cesis (LV)
10. - 12.12.2015, (preview), PACT Zollverein, Essen (DE)
19. - 22.11.2015, Playground Festival 2015, Löwen (BE)
10. - 12.10.2015, Spiral, Tokyo (JP)