Kötter/Israel/Limberg
Gold & Coal – cancelled
from the series: ›landscapes and bodies‹
Performance /

Walk-through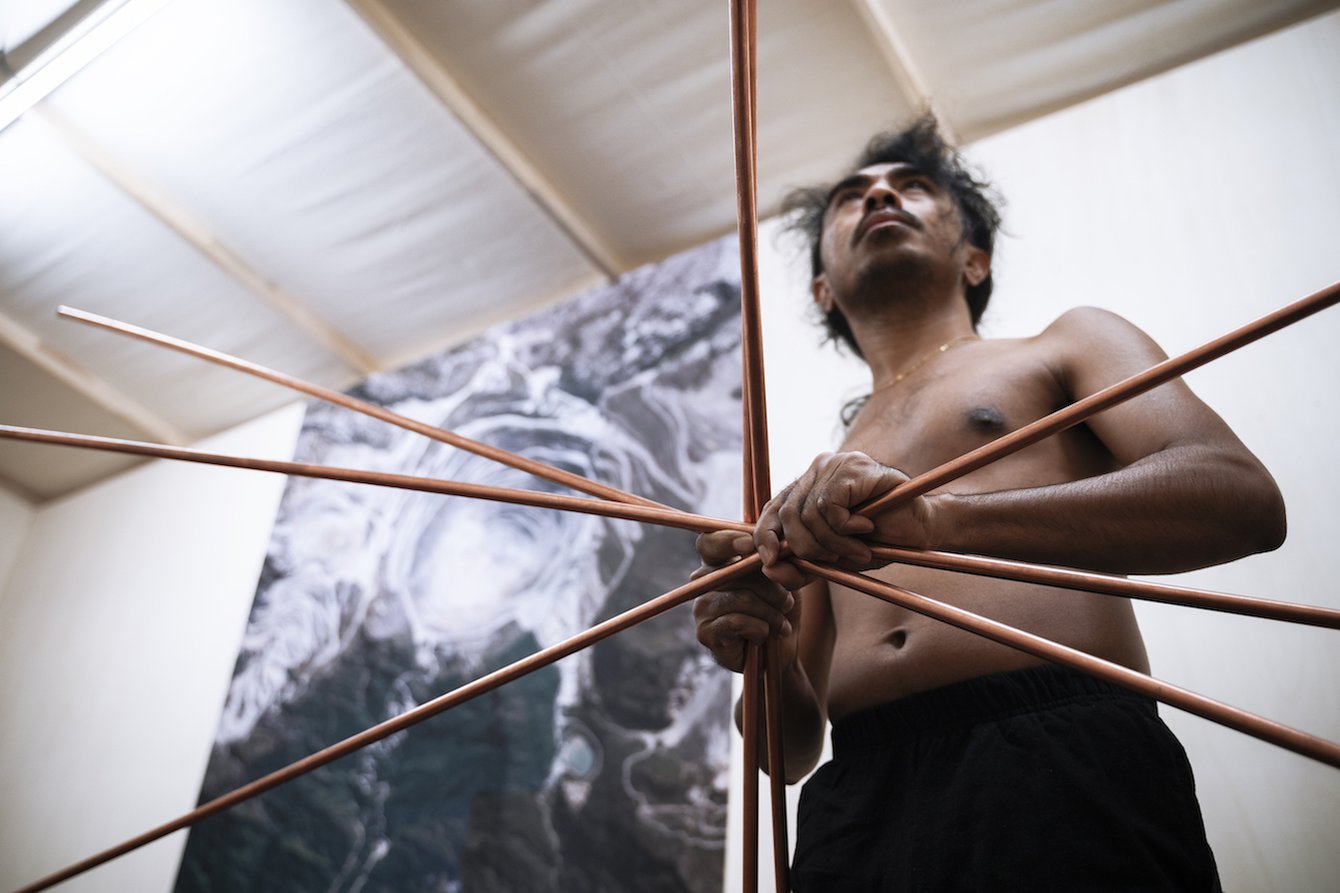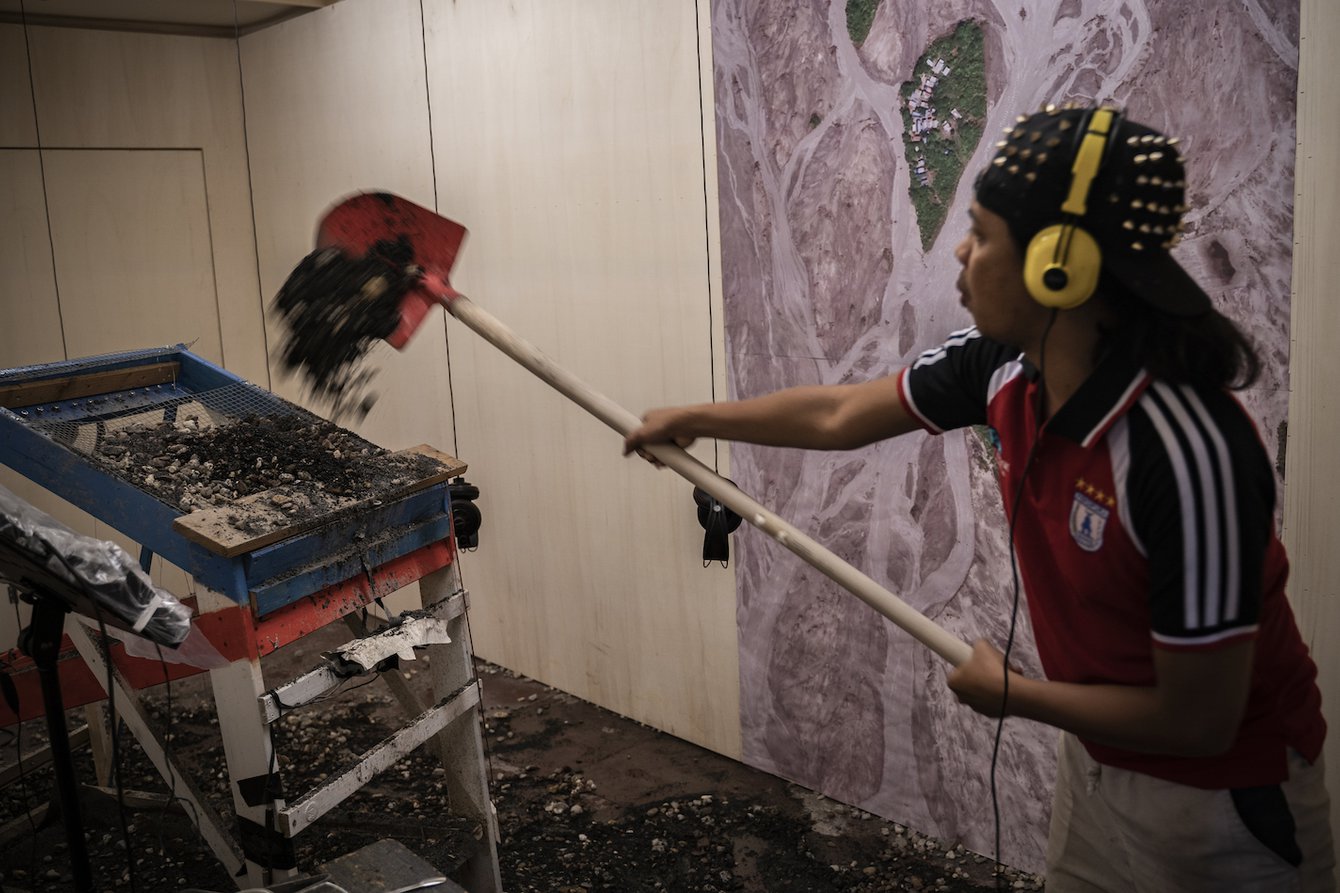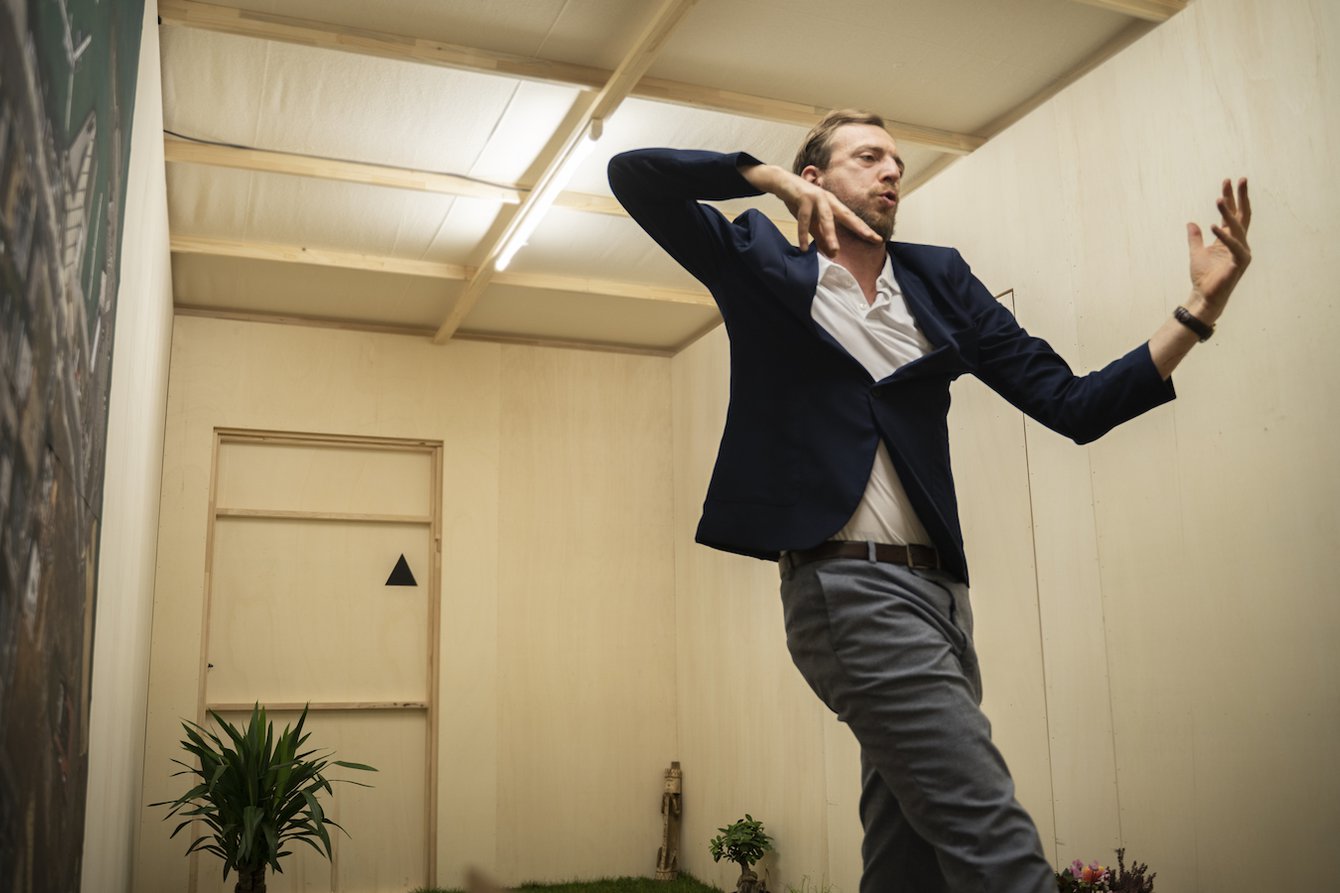 In the Ruhr district, the lignite (brown coal) region around Leipzig or the copper and gold mines of West Papua: worldwide, the mining of raw materials is, and always has been, accompanied by drastic political, ecological and social consequences. The performance project ›landscapes and bodies‹ created by Daniel Kötter, Sarah Israel and Elisa Limberg in collaboration with mineworkers, musicians, performers and theoreticians, demonstrates in four case studies the grave impact mining has on the living conditions of individual people and entire communities. Parts one and two of the project, ›Gold & Coal‹ take the audience on an immersive performance parkour set in Timika and Leipzig. Grasberg, one of the largest gold and copper mines in the world is located in Timika, Indonesia: The site, where indigenous peoples hold customary land rights, has been transformed under the management of the American company Freeport-McMoRan into a vast open-cast mine. Traversed today by thousands of kilometres of shafts and tunnels, Grasberg is rigorously guarded and sealed off from local resistance by the Indonesian military. On the periphery of this restricted zone, more than 19,000 illegal gold washers filter the mercury-containing tailings in the riverbed in search of their own share of prosperity. Over 12,000 kilometers away, lignite mining in Leipzig is past and ever-present. Through renaturalisational efforts, closed pits have given rise to new local recreation areas and sought-after residential spaces. While, the late effects of mining on health and the environment have long been known, further mining concessions have been granted.
Kötter / Israel / Limberg condense accounts of both places into a parallel narrative, which the audience experiences in an immersive spatial environment together with the experimental musician Ikbal Lubys, the performer Darlane Litaay, the activist Agustina Helena Kobogau, the visual artist Anna Zett and the choreographer and dancer Hermann Heisig.
Dramaturgy: Sarah Israel Film, video: Daniel Kötter Set: Elisa Limberg From and with: Hermann Heisig, Agustina Helena Kobogau, Darlane Litaay, Ikbal Lubys, Anna Zett Sound: Marcin Lenarczyk Production assistance: Melanie Albrecht Location Manager: Yonri Revolt Production Indonesia: Ethnictro (Java) Production: ehrliche arbeit – freies Kulturbüro with Leoni Grützmacher. 

The team thanks all interview partners in West Papua/Indonesia and Leipzig Neuseenland for their time and support.
Production: Kötter / Israel / Limberg Coproduction and Residency Schauspiel Leipzig, PACT Zollverein (Essen), Ethnictro (Java)

Supported by the Doppelpass Fund of the German Federal Cultural Foundation and with the support of the International Co-Production Fund of the Goethe-Institut.