Spot on Economies — 1/2/8 Research Forum
with Residencies, Lectures and Workshops
01.-17.10.2021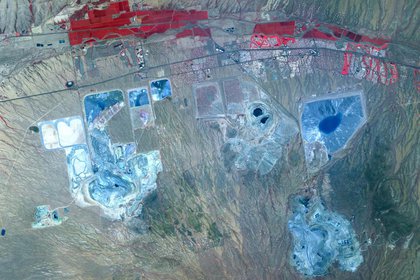 Spot on Economies takes a look at economies as crucial cross-roads between social, ecological, and political futures. Over the course of two weeks (01.-17.10.), PACT opens its whole house for a collaborative residential research phase framed by a public programme of high-profile lectures and workshops. 
Programme
What possibilities could emerge for our future if we redefine the basic conditions of our economy?
Over three weekends, Spot on Economies brings together artistic and theoretical positions that take up on and renegotiate different economic concepts.
Radical questions on the economy meet with alternative practices and together open up new horizons of thought and agency that are urgently demanded by the environmental crisis, feminist movements and processes of decolonization. The contributions to the public programme break away from thinking built on concepts such as scarcity, property, and growth and give space to alternative logics.
The opening weekend explores possible alliances between science and activism to promote other economies (Ozan Alakavuklar) and brings the logic of abundance (Valeria Graziano and Giulia Palladini) into dialogue with the notion of de-growth/post-growth (Konzeptwerk Neue Ökonomie). The second weekend focuses on practices of commoning/communing. Can entrenched relationships to money be unlearned and replaced by practices of radical trust (Common Wallet)? On the final weekend, the programme looks to the future and, in a conversation on the decolonization of the economy (Surbhi Kesar and Ingrid Kvangraven) and a workshop on securing the future, proposes a change of perspective that embarks from the time horizons of teenagers (Groundwerk).
Contact 
Juliane Beck 
residenz@pact-zollverein.de
Initiated by Juliane Beck, Stefan Hilterhaus and Livia Andrea Piazza
A project within the framework of the Alliance of International Production Houses supported by the Federal Government Commissioner for Culture and the Media.
Research residencies
In the framework of the Spot on Economies transdisciplinarily research residencies, seven groups were invited to share and develop their ideas, questions, and proposals with other scholars, artists, practitioners, and activists: 
Licia Soldavini and Masche Fehse are urban planners who with the Initiative ConstructLab in Berlin develop inclusive, unifying approaches to the conception, planning and implementation of community building projects. During their residency, they address the question of how to create sustainable ways of organising cultural and activist (care) work in the urban realm.
In their project Platzhalter, Lasse Schlegel and David Schwarzfeld look from the perspective of designers at the numerous advertising spaces in our cities. By renting such spaces, they want to give agency to new ideas for the collaborative reclaiming of public places and accompany this process in the long term with workshops and other forms of exchange.
Mathis Richtmann, Sonia Kuhls, Rosa Hesse and Úlfur Logason work as economists on non-academic forms of mediation to build a basic understanding of our financial markets and banking systems. Their interest in this developed from their frequent experiences of social discomfort in situations where money and finance are publicly discussed.
With backgrounds in the humanities, social sciences, architecture and technology research, Philipp Frey, Will Stronge, Christoph Schneider and Julian Siravo build a multidisciplinary team that have come together to initiate joint processes of thinking on the concept of innovation from a democratic and local perspective.
Chloé More, Flora Fettah and Jeanne Giacobetti are three curators who address food waste in our society in both practice and theory. During the forum, they will organise joint lunches with recipes made from leftover food to encourage discussion and reflection among the other participants.
Practices of Attunement are Aslı Uludağ, Moritz Gansen, Simon Fleury, Chara Stergiou, Sam Nightingale and Gala Rexer, an international group of artists and researchers invested in  rethinking the economics of education. At Spot on Economies they come together to question in particular what it might mean if university studies were not directed towards the final product of an academic degree.
Josephine Findeisen, Agnes Bakucz Canário and Verena Brakonier are a group of artists working on a long-term artistic research project on classism and gender that will develop in performative and discursive formats.