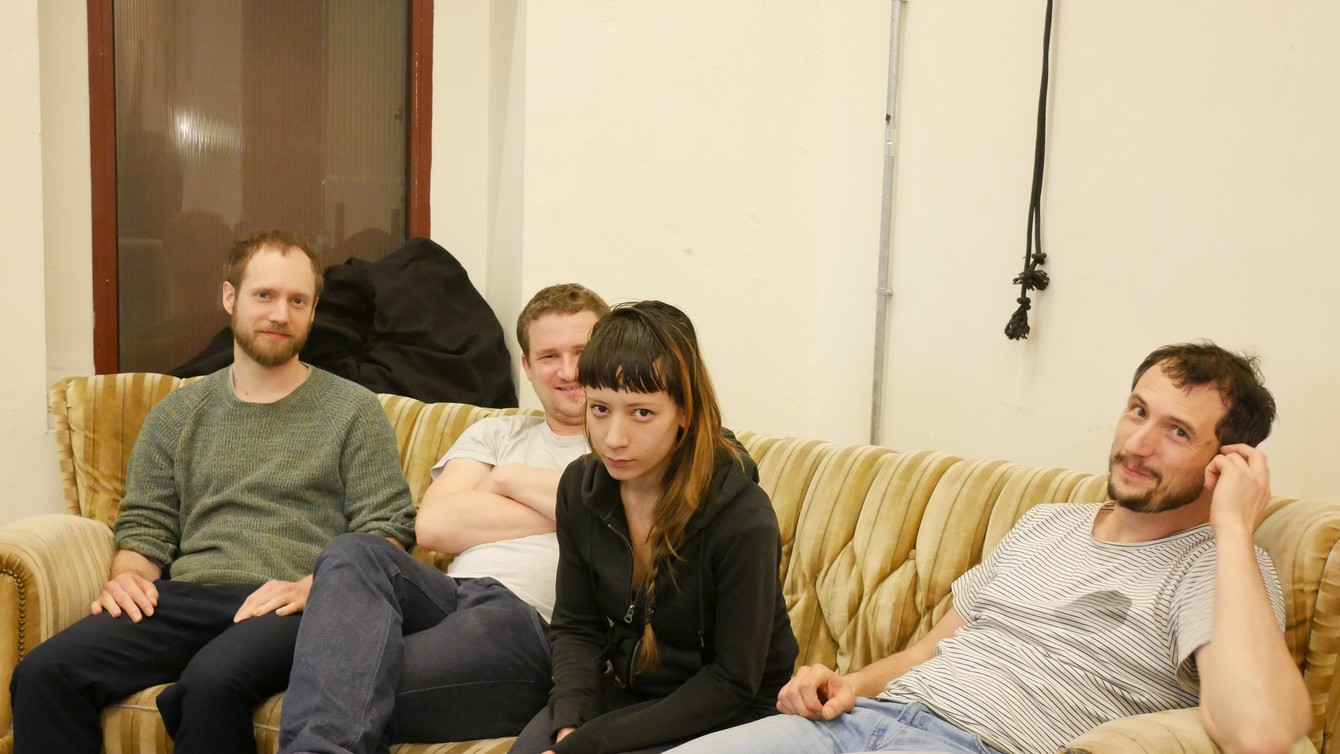 3 questions // Halory Goerger
1 You work with sound and video installations - what influence does the equipment and environment of the respective studios you work in have on the materialization of your artistic concept?
I mostly am a writer / director and actor. Installation is still part of my practice but I focus on theater right now. The writing process that I've been experimenting with for the past 15 years usually implies that I work on every aspect at the same time (light, sound, software development, scenography, etc). I often "write" a technical dramaturgy before there's any text. I like to involve all members of the crew from the very beginning, so that we can agree on something that will evolve as the writing does. So it is crucial that the places in which I work can host this work. In the case of PACT the residency took place at a very early stage of development so we didn't need much equipment yet. It'll come later. We'll be back in Lille in the Opera in june to do that.
2 Your project is called "Four For". Why did you choose Morton Feldman's last piano piece "Palais de Mari" for your project?
The project is actually called "Four For". It started with a very small musical theater project called "For Morton Feldman", based on "palais de mari", his last piano piece. I wrote a completely fictional story about the way his piece was written. And now I've started a larger-scale project that could be described this way :  
1986: Morton Feldman is on his deathbed. He has dark visions. What is happening in the precious brain of the composer ? Three people dive into it and try to understand. In the process, they get to meet a high priestess of an obscure cult devoted to the disappareance of speech.
3 Which exhibition or performance did you last see or particularly remember?
One performance: Anja Müller's "La Mula", which I saw in PACT, and I'm glad i did. We rarely get a chance to see shows when we're on residency.  
&
One exhibition: James Turrell's "Floater" which I saw in the LichtKunstMuseum in Unna, close to Essen. I went there to document the piece because this specific work will be a strong influence for one of the scenography elements that we have in mind for the piece.
Inside view // Studio 2, PACT Zollverein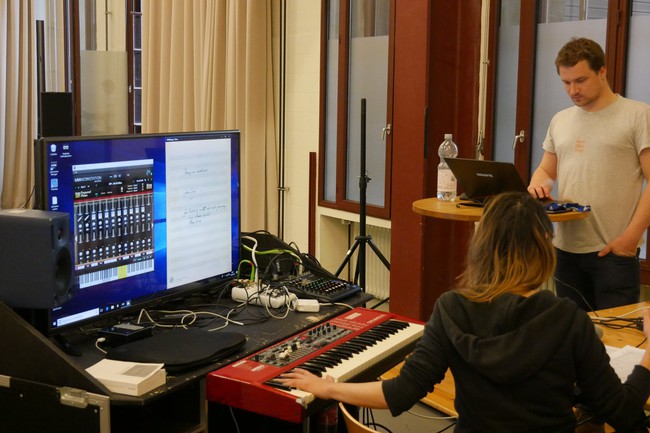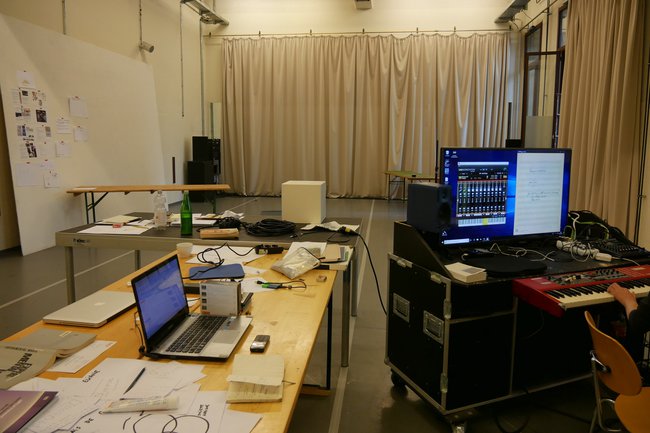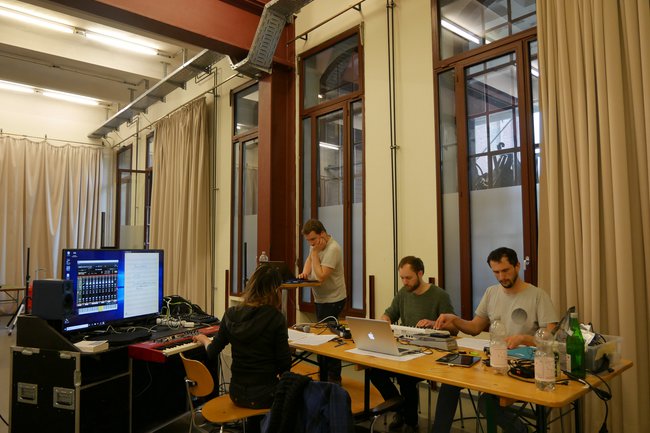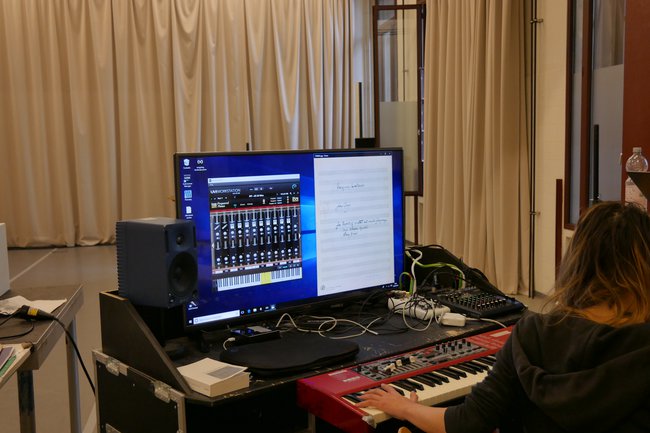 In his research project "FOUR FOR", Halory Goerger works on a theater experiment inspired by music, not a concert with a dramaturgy, nor musical theater. Both onirical and down-to-earth, the stage will be the embodiement of music itself, as a phenomenon. It's a piece about statis and metastasis. It's a piece about the place that music can take in a life. It's a piece for four performers, called Four For. It's a piece taking place in the brain of a person that has serious issues.